Year end roundup- My fav female characters in movies this year.
When most of the Indian leading ladies and movie makers are busy with making item songs and even worse, remaking them or reducing female characters into two dimensional cardboards, these movies show us how it should be done and set an example for the future of Indian cinema.
Manikarnika(Hindi)
You knew this was coming. This year started with Kangana ranaut starring as Queen Jhansi and the character needs no special introduction. Even though this movie was surrounded by controversies, in the end Kangana managed to deliver a good performance as Queen Jhansi.
                                                                           Gone Kesh( Hindi)
Never have I thought that Bollywood would make a movie based on baldness, let alone female baldness. Female baldness is still a touchy topic and kind of seen as a taboo in our society. If making a movie about this takes guts, playing the lead role takes even more and Shweta Tripathi nails the role. She gives a balanced performance and makes a brave attempt in choosing this role. Lead the way, lady!
Uyare (Malayalam)
Parvathy is one of the best leading actress right now in Malayalam industry and with this movie, she shows us exactly why. Parvathy plays an acid attack victim who is a victim of toxic masculinity and her journey through the movie is an inspiring tale as she rises through toxic all the hurdles that life has thrown at her way.
Majili (Telugu)
Majili is the tale of Sravani and Purna. Samantha as Sravani is phenomenal and even though she isn't there for half of the movie, she clouds the entire movie with her presence. Sravani stays in a toxic, loveless marriage and we can feel her longing for connection from her husband and at one point I wondered if it crossed love and transcended into devotion for her husband.
Gantumoote (Kannada)
Gantumoote is all about the baggage of the soul. Teju Belawadi as Meera is a revelation here as she holds the movie entirely on her own. She makes you feel as if she's your close friend and you're seeing her story. She brings out a natural and awesome performance and is surely an actress to watch in the future.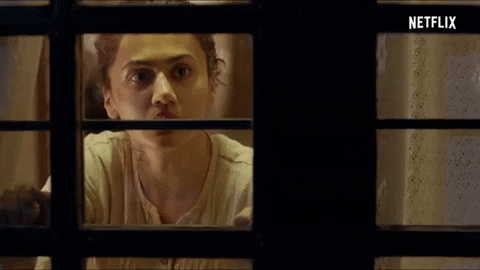 Game over(Tamil)
Tapsee Pannu is delivering back to back strong female characters and Game Over is another movie in that list. Tapsee plays Swapna, a video-game designer who is suffering from PTSD and fear of dark, who has to survive a serial killer. She nailed the role perfectly and her battling with demons both inside and outside is a treat to watch.
Oh Baby! (Telugu)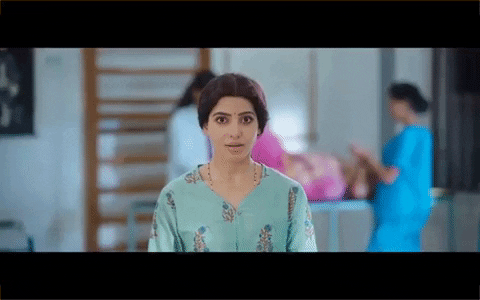 Yet again Samantha proves that she's the female superstar of Telugu cinema with another female solo. We can see Samantha's career best performance in this movie as she seamlessly integrates the Grandma and the young lady in her. Just give her all the awards man!
Aadai (Tamil)
Amala Paul as Kamini plays a modern urban woman with lots of grey shades. This survival drama is another new attempt in Tamil cinema which deals with the freedom of women, especially in regards with clothing, although it does touches other aspects of various female centric themes.
Making the lead character unsympathetic is a brave attempt and Amala paul gives a brilliant performance as she comes to terms with her own feminist aspects.
Ishq (Malayalam)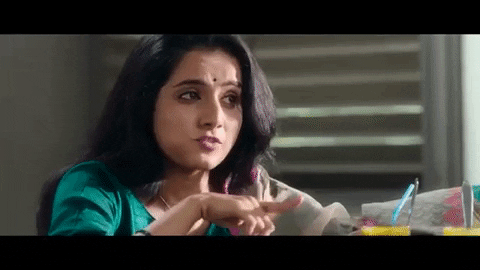 I was hesitant whether or not to include this movie here as the movie focuses mostly on the male characters. Then I thought about Ann Sheetal's portrayal of Vasudha and even though the movie doesn't reveal much about her, Ann's portrayal makes us feel with and for the character. If that wasn't enough for her inclusion, she should be included for giving the finger to patriarchy.
Helen (Malayalam)
Anna Ben is Helen in this chilling(pun intended) survival drama. She is completely different here from her light and bubbly self in Kumbalangi nights and what a transformation it was. She brings out the humaneness out of Helen and I must say Anna Ben might be the breakout star from Malayalam industry this year.